About us
Who We Are
---
Super PDR was founded in 2010. We design, develop, produce and sell Dent Repair tools and Glass Repair tools for verhicles, we are the pioneer in the field of personal car dent repair that designed 80% of existing tools for personal car dent repair, such as PDR T, PDR B, PDR D, PDR L, PDR F etc. We have more than 100 global intellectual property rights and patents.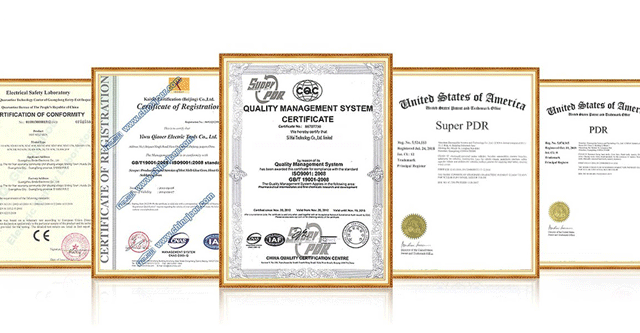 How We Started
---
In 2010, traditional sheet metal spray painting was very polular while the use of a large amount of paint caused pollution, and when a car had a dent, people always went to repair shop to re-spray paint. As a car dent repair expert, our founder Yunliang Yang wanted to change. He found that 80% of car dents can be repaired without damaging the paint, and can be operated by oneself without professional maintenance personnel, so he designed the earliest car dent repair tool and established Super PDR.

We never stopped. In 2016, we found the success rate of glass repair in the world was less than 60% with obvious repair traces left on the glass. Also, the production of windshield requires huge power energy and mineral resources, accompanied by a large Industrial waste - each piece of windshield causes 15KG carbon emissions. Super PDR researched the principle of glass cracks and launched our own car glass repair tool, which will reduce the repair time from 60-180 minutes to 5-30 minutes, the success rate is increased to over 90%, it has become the world's leading auto glass repair tool.
| | |
| --- | --- |
| | |
| (world's first glass repair tool) | (before and after repair) |
Why Trust Us
---
The design and quality of Super PDR products have been leading the development of the entire industry, we created the initial technical theory and video of personal dent repair, we designed the earliest repair tools, we provide consumers and partners the best support in industry.

· Our technical support team provides 24/7 service to ensure timely help.

· We have leading R&D and design capabilities, which lead to the highest success rate of dent repair in the industry.

· With the highest quality level in the industry, we bring our customer better using experience.

· We invest a lot in R&D, creating the glass repair theory exclusively, and independently developed the world's first automotive smart glass repair equipment, achieving the fastest repair speed, the best effect and the highest efficiency.

· Our customers are located in more than 180 countries around the world, we have rich experience in international trade and have the ability to ensure smooth cooperation with customers and partners.

· Super PDR is based on reputation, we and our customers have uploaded many videos of successful repair on social media like YouTube, Facebook, VK and so on, which has enhanced the brand image.

What we do makes who we are, we offer best products and best service, we are Super PDR.